Hey Radical Health Seekers 👋
This week in your Radical Health Newsletter:
Taking on the trillion dollar pharmaceutical complex 💊
We are now Informed Sport Certified!!!
And why testicles might soon be banned from pro sports 🚫
But first…
3 steps to get into the Christmas spirit
Step 1
🎉 Invite friends & family over and wear Christmas jumpers (or socks)
Step 2
🎵 🔥 Put this song on and light a fire (if you have one)
Step 3
🎅🎄 Serve up some animal-based eggnog and have a wonderful time!
We are now Informed Sport Certified! 🥳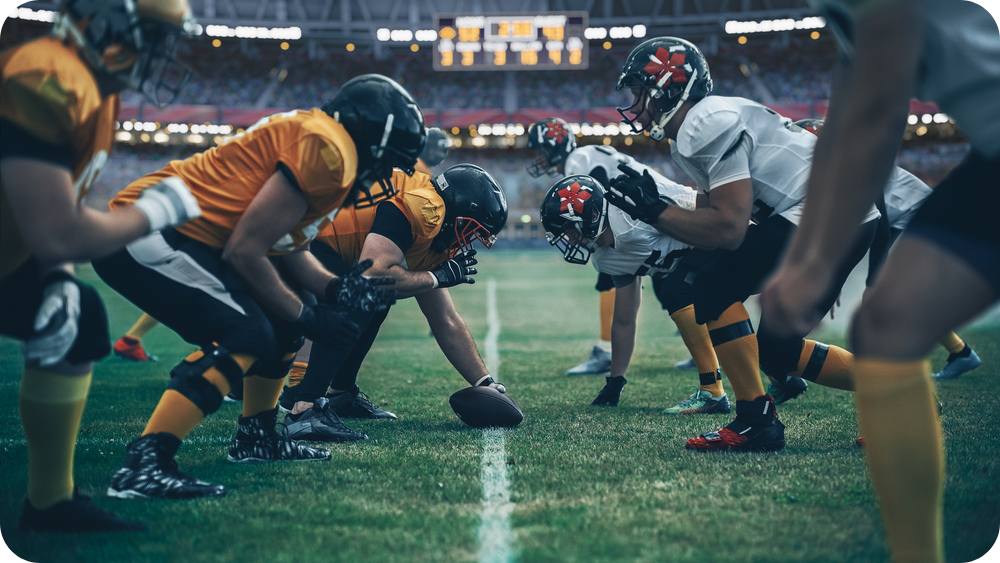 We are stoked to say that most of our supplement line is now officially ​​Informed Sport Certified!!!
Informed Sport is a globally recognized banned substance testing and certification program that tests every single product batch before it's released to market…
Against more than 200 prohibited substances included on lists such as WADA (World Anti-doping Association), NFL, NHL, MLS, MLB, NBA, PGA/LPGA, NCAA, and WTA.
Not only is that good news for the many professional athletes who use our products…
It's also good news for you.
Because now you know that when you choose Heart & Soil, you can be confident you are choosing a clean and safe product that has passed world class certification standards.
Except one product didn't pass…
Whole Package totally failed the test 😲
But that's actually a GOOD thing, and we'll explain why…
Whole Package didn't pass because it contains naturally occurring testosterone and androgen metabolites.
Check the lab results out:
This means that if you are a professional or competing athlete who's going to be drug tested, you should NOT eat fresh testicles or take our Whole Package supplement.
But this is GOOD news for the rest of us…
It is a testament to the fact that our freeze-drying process preserves all of the nutrients in the organs…
And explains why Whole Package is one of the most effective, safe, and NATURAL ways to support testosterone production in men 💪
This is one test we were glad to fail because Whole Package is incredible!
But don't just take our word for it…
Here are just a few of the many incredible stories from verified Whole Package customers:
⭐️⭐️⭐️⭐️⭐️
I'm a 58-year-old man and subjectively I can tell you my libido is great; my energy is high and I'm stronger than ever.
What is not subjective is my testosterone measure of 880 on my most recent labs, the first labs since taking Whole Package!
– Greg
⭐️⭐️⭐️⭐️⭐
I had my testosterone levels (free and total) checked right when I started taking Whole Package and then again after 8 weeks on it.
I was blown away by the results.
My free and total testosterone levels were up 50% in 8 weeks!
Furthermore, I feel better than I ever have. Highly recommend Whole Package! It's a game changer!
– Daniel
⭐️⭐️⭐️⭐️⭐️
I noticed I was getting morning wood again, almost every morning a few days after taking Whole Package.
I had my T levels checked and I my total t levels are 1112 ng/dL.
The last time I had this tested was in my early 30s maybe 5 years ago and my levels were around 500 ng/dL.
– Nicholas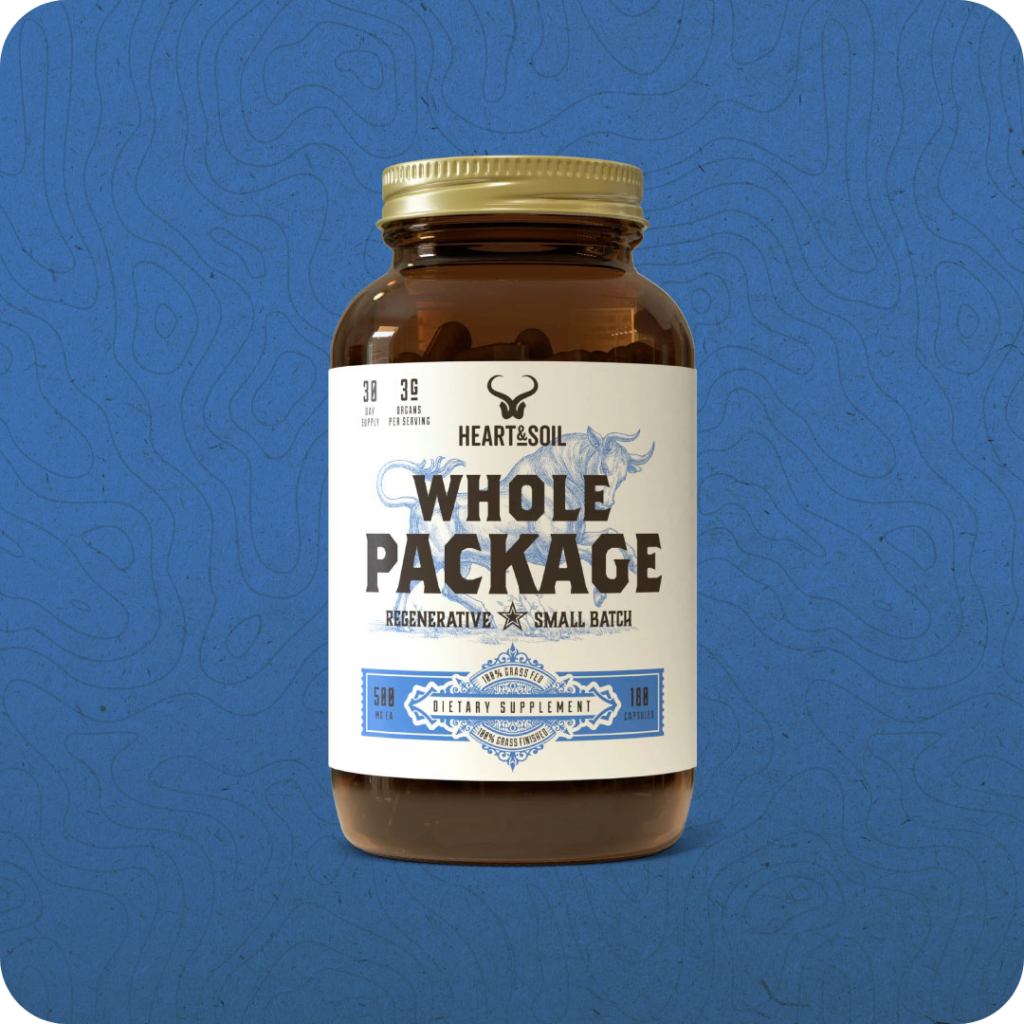 Taking on a trillion-dollar industry 💊
We have a medical system that treats the symptoms of diseases with pharmaceuticals…
Instead of addressing the root cause of illness.
This is a far cry from what Hippocrates (the father of medicine) said:
"Let food be thy medicine and medicine be thy food"
The result is a global pharmaceutical industry that will generate over a trillion dollars in revenue in 2022…
And a situation where 2 in 3 Americans take at least one prescription drug.
At Heart & Soil, we're on a mission to disrupt this paradigm.
Because we believe in the power of an animal-based diet to heal and restore health.
But this is highly inconvenient to big pharma
Because when people like Lisa discover animal-based, they get healthy, and no longer spend their money on pharmaceuticals…
Here are the medications Lisa stopped using when she went animal-based:
2 x anti-anxiety medications
1 x blood pressure medication
1 x hormone replacement for thyroid
1 x opiates for pain
1 x daily migraine medication
OTC anti-inflammatories
OTC psoriasis creams
"I am happy to say I am now on absolutely no pharmaceuticals and I do not drink alcohol to numb the (physical) pain or cope emotionally.
I feel best when I am on an animal-based diet… I went from a 40+ BMI to a 24/25 now. I am so glad I found this lifestyle and Dr. Paul Saladino!" – Lisa
This is why we do what we do.
But we realize we're taking on a giant…
And we can't do this alone…
We need radical health seekers like you to join us…
You can do that by signing up for Animal-Based 30 💪
That's all from us this weekend…
Stay Radical!
The Heart & Soil Crew
Subscribe to future articles like this: