Hey Radical Health Seekers 👋
Meet CJ…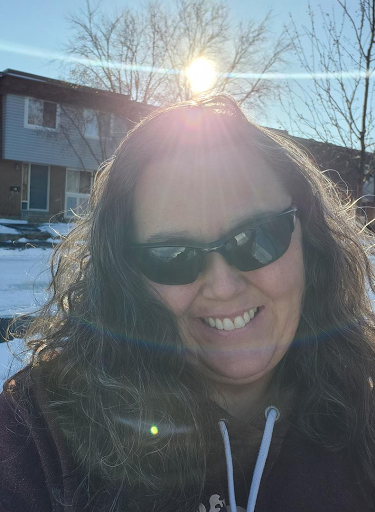 Inside our Animal-Based Community, CJ is one of our most active and loved members.
She recently celebrated 365 days doing animal-based, and began her 3rd AB30!
In those 365 days, she has posted in our community almost daily, sharing her animal-based journey to inspire and help others 🙌
Recently, in our AB30 Community, CJ shared some lessons and reflections on her 365 days doing animal-based, and with her permission we are sharing them with you this week.
There are some incredibly valuable takeaways here that we think will help you on your journey to radical health!
What CJ learned from one year doing animal-based
Animal-Based 30 has reminded me of a life lesson I learned many years ago:
For me to thrive in life, I must make myself the lead character in my own story.
And at this point, I'm measuring success not on the numbers going up or down on a scale, but instead, with the clarity of my eyes in the morning when I look in the mirror, attaining my mini daily goals and larger weekly goals, the way my body feels after a dog walk, workout or outdoor camping task.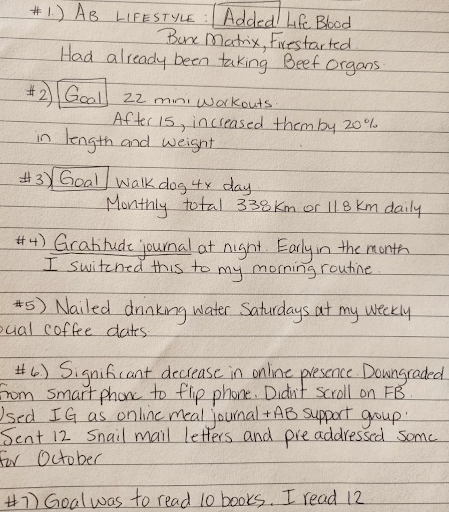 What have I ADDED?
Consistency, routine, different cuts of meats, avocado, salt, butter, honey, kefir, maple syrup, cold plunges, stretching, another dog, this community, additional money to savings, 2 off grid camping cabins, more time, smaller clothes, a house cleaner and an inner calmness that's inexplicable and humbling.
What have I SUBTRACTED?
Fast food, poor time management, excuses, outdated friendships, veggies (lol), seed oils, soda, alcohol, coffee, stress, social situations where food is related, clutter, mindless activities, hours cleaning the house (the money I save eating this way allows me to hire someone to clean for me), negative self chatter regarding food, diets, exercise, etc.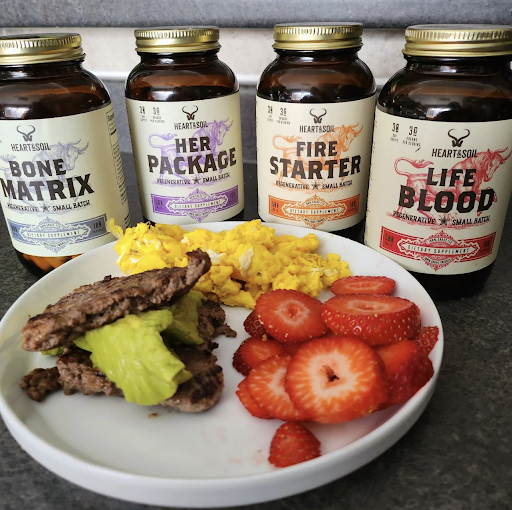 I changed my MINDSET
I no longer put the needs of others before my own, and am committed to creating an environment of health, wellness, peace and tranquility within my day to day life. NO MATTER WHAT or WHO this makes uncomfortable. This is non-negotiable.
I created HABITS that work in my daily life
I no longer support big box stores and instead support local farms and farmers.
I grocery shop and cook the same day and time each week. I made these appointments in my calendar. I honor these like I would an important business meeting.
I have many food items on auto-ship or pick up. For example, I pick up 30 lbs of grass-fed beef and ancestral blend ground beef every 6 weeks, eggs are delivered to my door weekly, and raw goat milk is picked up and frozen monthly.
My meal times are static. 8am, noon, and 4pm. If I lose track of time, am ill-prepared, forget to eat, etc then I fast. I do not try and "make it up". I smile knowing that there's a lesson and a blessing coming my way for my lack of that meal.
My go to meal 🥩🍯
My "sanity shake" 🥛🍇
I cook for the family and myself. I don't impose this way of eating or experiencing the world on anyone. I do answer questions when asked. I don't preach. I educate.
I disconnect from technology earlier in the evening and read instead of scrolling. (Reading goal per year 150 books)
I walk the dogs around the same time daily. (These routes equal 8500 of my 10,000 daily steps goal and don't include my workouts or just regular walking and being active throughout the day.)
I created a morning routine that works for ME 🌅
No longer do I wake up, roll over and scroll. Now I wake up, hop out of bed, grab the dogs, chase the sun, and do so with a smile.
I wake up at least 90 minutes before anyone else in the house. (Sometimes this is 3:30 am)
I organize the family meals for the day before anyone wakes up. This is so much easier to do when you're not being pulled in different directions.
I practice an attitude of gratitude. I journal or mind map. I stretch (this has singlehandedly released years of unnecessary pain). I ground while walking the dogs. I cold plunge.
Instead of a cheat meal I use a REWARD SYSTEM to celebrate my success.
I set time goals with gifts that I work toward then buy when the date arrives. This allows me to always be working towards a goal with a tangible reward in sight.
Rewards over the past year: Tomahawk steak, supplements, spin bike, back extension and Carhartt overalls (Ironically the overalls were a surprise gift from my partner on the day I was to purchase them. Making them all the more meaningful.)
I will continue this tradition. I feel working toward something is motivational.
Always remember small seemingly insignificant choices over a long period of time create extraordinary results.
Keep being awesome
CJ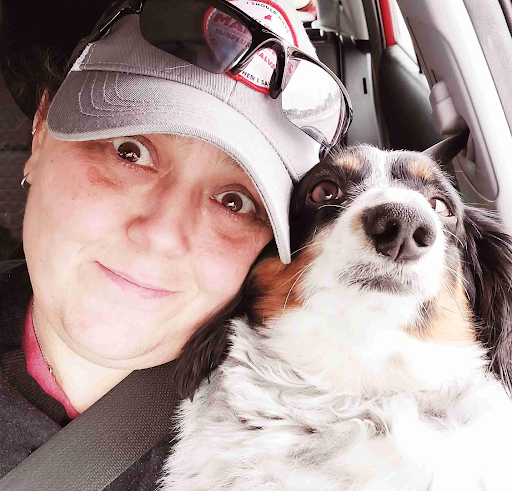 Subscribe to future articles like this: