The holiday season is in full swing, and we're back with some more animal-based recipes for your Christmas celebrations!
We've rounded up some of the tastiest animal-based Christmas recipes from the animal-based community. Since there's a lot of crossover between Thanksgiving and Christmas dishes, we won't be duplicating the same recipes. If you're looking for some of the classic recipes like gravy, cranberry sauce, or stuffing, check out our animal-based Thanksgiving blog.
If you're worried that you'll have to give up your favorite Christmas foods, don't be. Most Christmas dishes are animal-based to begging with. And the ones that aren't only require a simple change like substituting an ingredient for something healthier.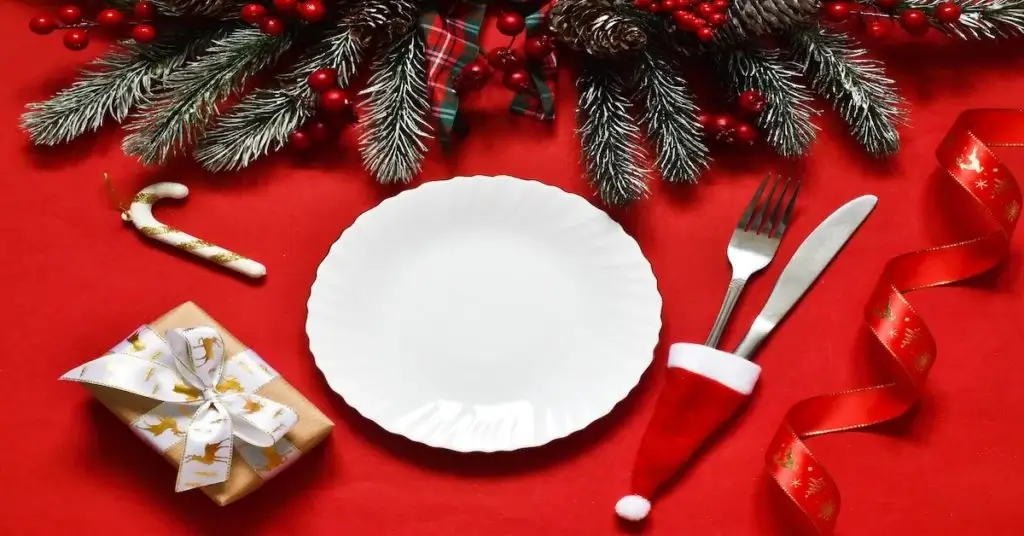 Here's a preview of some recipes you might consider incorporating this holiday season:
Zucchini Boats with Ground Beef
Melon, Prosciutto and Mozzarella Skewers
Bacon Wrapped Shrimp
Shrimp Bites with Avocado and Cucumber
Baked Ham w/ Organic Pineapple
Raw Honey-Glazed Turkey
Roast Beef
Beef Tenderloin
Whole Roasted Chicken
Rack of Lamb with Figs
Glazed Sweet Potatoes
Whipped Squash
Pumpkin and Sage Risotto
Zucchini and Squash Noodles
Eggnog
Cheesecake
Raw Honey and Lemon Ice Cream
Apple Crisp
We'll take a quick look at a few appetizer options before sharing some popular main dishes, side dishes and finally, desserts!
Appetizers
Zucchini Boats with Ground Beef
First up we have zucchini boats w/ ground beef. This handheld appetizer combines well-raised ground beef with a low-toxicity carbohydrate option. Feel free to add your favorite cheese (or multiple) for added flavor!
Ingredients:
Zucchini
Grass-Fed and Grass-Finished Ground Beef
Salt
Cheese of choice
Skewers with Lemon, Prosciutto and Mozarella
Melon, prosciutto, & mozzarella skewers are a tasty combination of sweet and salty.
Ingredients:
Melon
Cantaloupe
Prosciutto
Mozzarella Cheese
Raw Honey
Salt
Balsamic Vinegar
Bacon Wrapped Shrimp
We don't generally suggest consuming a ton of seafood as it can be exposed to heavy metals and other contaminants. However, bacon-wrapped shrimp is a tasty starter! If you can, we suggest sourcing  wild-caught shrimp. If you're in the United States, focusing on shrimp caught in US waters can also be helpful. 
Ingredients:
Wild-Caught Shrimp
Low-PUFA Bacon or Pork Belly
Butter
Salt
Shrimp Bites with Avocado and Cucumber
Looking to add some seafood to your Christmas gathering? Shrimp Cucumber Bites are another delicious seafood option.
Ingredients:
Wild-Caught Shrimp
Cucumbers
Avocado
Fresh Lime Juice
Salt
Main Dishes
Now onto the main dishes. Most Christmas dinners revolve around an animal protein such as:
Baked Ham w/ Organic Pineapple
Raw Honey-Glazed Turkey
Roast Beef
Beef Tenderloin
Whole Roasted Chicken
Rack of Lamb w/ Figs
At Heart & Soil, we try to focus primarily on grass-fed ruminant animals (cattle, buffalo, goat, lamb, deer) and cut out meat from animals that are primarily fed corn or soy, such as conventionally raised beef/chickens/pigs/turkey/ducks (even the organic labeled animals are often fed "organic" corn and soy).
Unlike ruminant animals, monogastric animals (chickens, pigs, turkeys, ducks, and humans!) can't eliminate excess amounts of linoleic acid (polyunsaturated fatty acid, also found in vegetable oils) from their diets, and it accumulates in their fat over time.
However, if you must stick to tradition and prepare a turkey, chicken, or pork dish, there are various options for purchasing cleaner meats. Here are a few to consider:
Eat Wild can be great resource for finding high-quality farms in your area!
White Oak Pastures sells corn and soy-free chicken, pasture-raised turkey, beef, seafood, and specialty meats.
Firebrand Meats mainly sells bundles of low-PUFA pork.
Nose-to-Tail is a one-stop shop for grass-fed and grass-finished beef, lamb, and low-PUFA pork.
These sites can all assist in adding some variety to your diet!
Side Dishes
As mentioned earlier, we shared some recipes for gravy, cranberry sauce, and butternut squash soup in our article from Thanksgiving. Let's check out a few more ideas for side dishes!
Glazed Sweet Potatoes
Another simple side dish is glazed sweet potatoes. This recipe generally requires a saucepan or dutch oven but little prep time. It tastes fantastic when paired with maple syrup.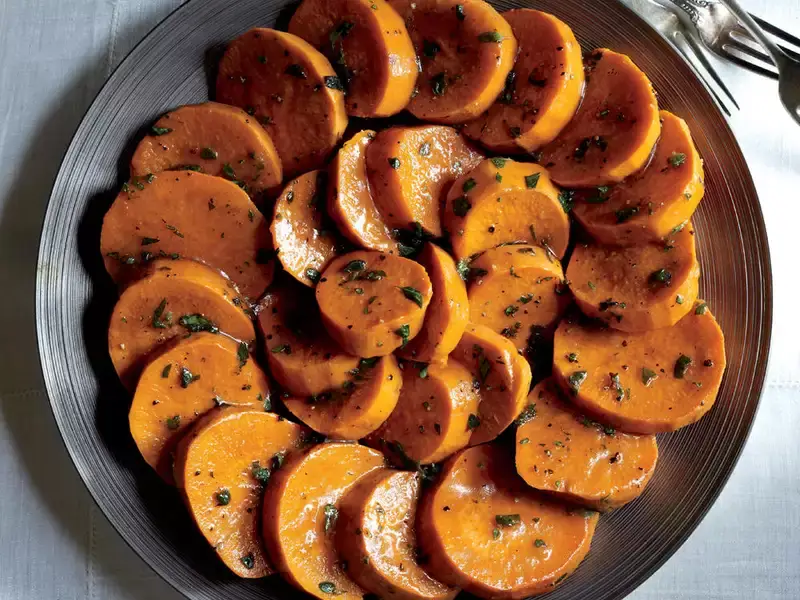 Ingredients:
Sweet Potatoes
Butter
Maple Syrup
Ceylon Cinnamon (optional)
Whipped Squash
Whipped squash takes about 30 minutes and only requires a few simple ingredients! Feel free to add in raw honey for a little bit of sweetness.
Ingredients:
Butternut Squash
Butter
Salt
Pumpkin and Sage Risotto
This unique recipe comes from The Carnivore Code Cookbook.
Ingredients:
Beef Tendon
Beef Bone Broth
Tallow
Ground Beef
Canned or Fresh Pumpkin Puree
Lemon Juice
Sage
Rosemary
Thyme
Salt
Zucchini and Squash Noodles
All you need for this recipe is a julienne peeler, zucchini, and summer squash. These noodles also go great with shrimp or scallops.
Ingredients:
Zucchini
Summer Squash
Salt
Desserts
Lastly, we have a few dessert options to consider incorporating this holiday season. Drumroll please!
Animal-Based Eggnog
Cousin Eddie will love this first dessert option! Animal-based eggnog can be made with eggs, raw milk/cream, maple syrup, and other simple ingredients. Feel free to check out our recent Instagram post for more details.
Ingredients:
Eggs
Raw Milk
Raw Cream
Maple Syrup
Vanilla Extract
Salt
Cheesecake with a Date Crust
With a few substitutions, you can also put together a delicious cheesecake. Instead of a traditional crust, line a pan with butter and organic dates. It can be helpful to split the dates in half to create a firm crust.
Ingredients:
Eggs
Dates
Cream Cheese
Maple Syrup
Yogurt of Choice
Vanilla Extract
Fresh Lemon Juice
Salt
Raw Honey and Lemon Ice Cream
One of our Animal-Based Community members shared her recipe for a homemade raw milk ice cream. It's super simple and easily customizable. This concoction also goes great with the following recipe.
Ingredients:
Egg Yolks
Raw Milk
Raw Honey
Vanilla Extract
Lemon
Apple Crisp
If you read our Thanksgiving recipe blog, you should be familiar with Ashely Rothstein. She has an apple crisp recipe that can be perfect for the holidays (and it goes great with some homemade raw milk ice cream).
Ingredients:
Apples
Pork Rinds
Ceylon Cinnamon
Ghee or Butter
Vanilla Extract
Maple Syrup
Salt
That's a wrap!
We hope these animal-based Christmas recipes help you finish the year off on a high note and set you up for a successful and healthy new year. Enjoy your quality time connecting with your tribe and have a very Merry Christmas!
Tag us on Instagram @heartandsoilsupplements and show us your animal-based Christmas dishes!
Subscribe to future articles like this: